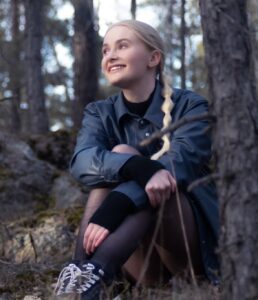 Hey there! My name is Hanna Hoffman and I am a 22 year old Game Designer, currently studying at Forsbergs Skola in Stockholm, graduating in 2022.
My greatest passion with gaming and Game Design lies within storytelling; using and designing narrative, as well as concepts and levels that take players on exciting and captivating journeys.
I am a skilled and organized project manager, with extensive experience in managing, encouraging and building teams. I am passionate and devoted, I pour all of my heart into whatever project I am part of.