Title: Ellen's Adventure
Development: May 3 2021 – May 7 2021
Technology: Unity 3D
Genre: Puzzle, Action game
Platform: PC 
My responsibilities: Level Design, First Time Player Experience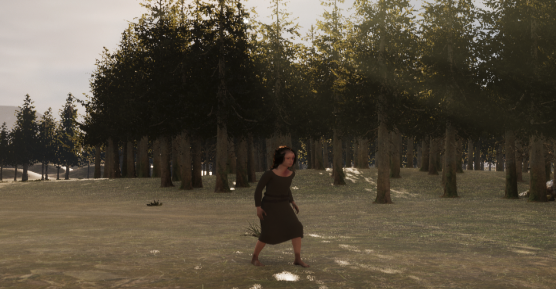 Title: Selene's Escape (work in progress)
Development: August 2021 – Present
Technology: Unreal 5
Genre: Stealth, Story-driven
Platform: PC
My responsibilities: Level Design, Worldbuilding
A game demo about a young girl that travels through dangers to save her sister from getting killed. 
Title: Nuclear Norse
Development: June 7 2021 – June 24 2021
Technology: Unreal 4
Genre: Dystopian
Platform: PC
My responsibilities: Narrative Design, Character Design, Worldbuilding.
A vertical slice of a dystopian Sweden 100 years after a nuclear explosion that mutated forgotten folklore creatures.
Title: Virus Slash
Development: November 2020  – Mars 2021
Technology: Unity 2D
Genre: Arcade, Slashing Game
Platform: Android 
My responsibilities: UX, Concept, Gameplay, Balancing
A fun mobile game encouraging players to stay home during the pandemic. Submitted to Swedish Games Awards 21. 
AVAILABLE NOW ON GOOGLE PLAY STORE